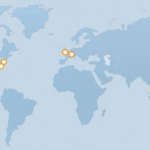 Akamai operates one of the largest CDN (Content Delivery Network) networks in the world. And if you are not aware, Facebook is one of Akamai's biggest customers. Most, if not all of the media files that you upload in Facebook are stored on servers operated by Akamai. Now, how does that relate to this article on a free CDN? Continue reading…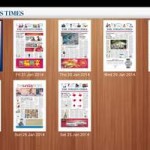 If you have read this article, you will know that the print edition of the Straits Times can be downloaded in PDF format without any subscription. But it comes with a bit of hassle. How about using their official app to read the news instead without any subscription?
Have you ever asked Google something, and it replied that the answer could be found at the Experts-Exchange.com site ? Only after clicking on that link do you realise that the answer can only be viewed after becoming a premium member. If you would like to view the answers from Experts-Exchange without any subscription or login account, read on.
Premium contents published on the Wall Street Journal (WSJ) Online edition are usually only available to paid subscribers. Non-subscribers will only get a short preview of the article.